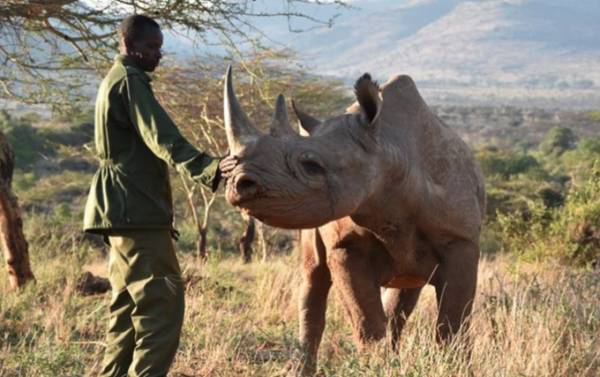 Hi Friends,
It's Christy here. I know it is a crazy time and there are a lot of important causes to support, but I am excited to share information about an upcoming ultra that I will be running this month, and an organization that I am fundraising for.
The USA Wild Women Ultra team is running this September to draw attention not only to the plight of Africa's wildlife and the poaching crisis but importantly, the hardships and dangers the rangers are exposed to in trying to protect our wildlife. The animals and wild spaces of Africa have been gradually disappearing for years. Now, the financial strain of COVID global disruption and desperation is imperiling them further.
Our team of four dedicated women is taking on the challenge of running five (5) sequential marathons over five (5) days through five (5) wild and remote Kenyan conservancies (Lewa, Borana, Lolldaiga and Ol Jogi, and El Karama). We hope to raise awareness for the urgency to protect this incredible land, its wildlife, and its people. We want to help mitigate the collateral damage of the pandemic in some small way. Anything helps, at any level! The local wildlife rangers are a brave and dedicated group who risk their lives daily to protect Africa's endangered species.
The ForRangers Foundation in Kenya (https://www.forrangers.com), affiliated with Save the Rhino, works to directly support and outfit the local rangers who are combating wildlife poaching and managing human-wildlife conflict. These dedicated men and women are on the front lines of the battle to protect both animals and humans, doing a difficult job with great danger and sometimes fatal consequences.
Your donation will ensure that ranger teams have the equipment they need to do their job. In the last decade, more than 1,000 rangers have lost their lives in the line of duty. They often lack support and basic equipment like socks, rations, gear, medical coverage, and assistance for families whose members are killed in the line of duty.
Their efforts have been extremely successful, but the loss of financial resources from tourism due to COVID pandemic has created a desperate and tenuous situation. If we do not act now, vital species and habitats may be lost forever.
If we can sustain them during this pandemic, then they can continue to protect the legendary wildlife and wild spaces for the next generation. Without support, this incredible natural resource and its inspirational animals may be lost forever.
The page below contains the story and the ability to donate if you are so inclined. Any level of donation or just a message of good wishes would be greatly appreciated! $10, $20, or any amount makes a huge difference in Africa!
Donating through JustGiving is simple, fast, and totally secure. Once you donate, they'll send your money directly to ForRangers through Save the Rhino International. It's a really efficient way to give – saving time and cutting costs for the charity.
All the funds that WE raise will go directly to the rangers and helps protect the legendary wildlife and wild spaces!
Thank you so much for considering,
Christy