Our attempt to explore all the valleys and peaks of the nearby Sangre de Cristo Mountains continues. The past weekend we made our way up Horn Creek to Horn Lakes, which is in the valley below Mount Adams, a Centennial 13er, and the lesser Little Horn Peak.
Horn Creek is accessed from the east side, not far from the town of Westcliffe. After a drive from Aspen the afternoon before, we opted to setup for the night at nearby Alvarado Campground. Early the next morning we made the short drive to the nearby Horn Creek Trailhead.
The hike up the Horn Creek Trail is quite pleasant. It's never too steep, and it's only about five miles to reach the lakes. The head of the valley is pretty flat, and there are a whole series of small ponds scattered around. If you go all the way up the valley towards the slopes of Mount Adams you'll eventually reach the largest of the Horn Lakes.
There's also a smaller lake that sits at treeline below the south side of Little Horn Peak. That's where we decided to camp.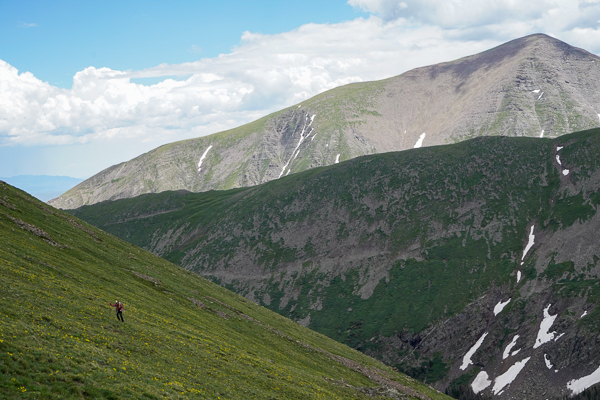 Little Horn Peak was one of the remaining 13ers in the area we still hadn't summited. The weather forecast was favorable so we packed a few things and began up the grassy south slopes to top of this minor 13er.
It was nice to get up on the summit. In 2014 we tried to ascend from the north, from the Dry Lakes Valley (link here), but turned back because it was unpleasant loose rock and scree. The grass and flower filled south side, which we ascended this time, was a much better experience. It was with the wait.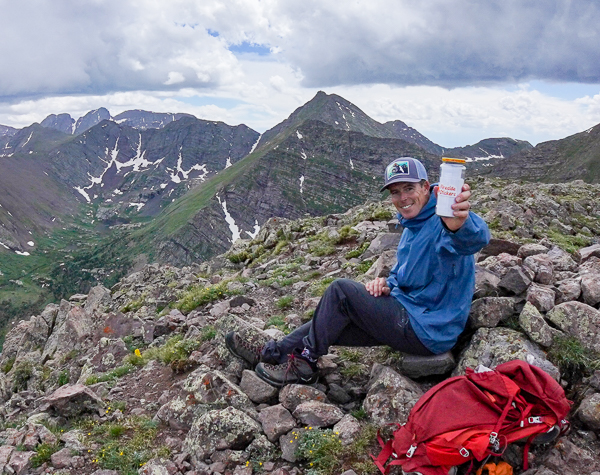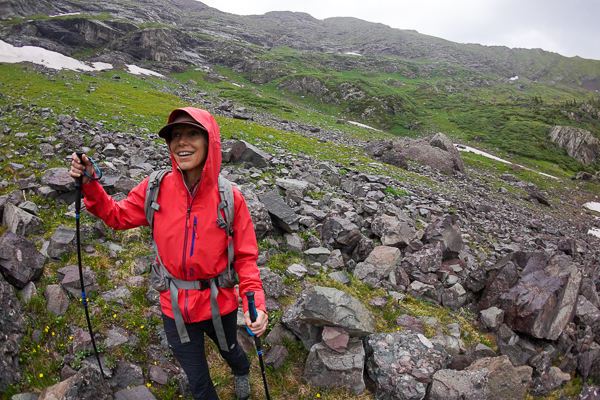 We headed back down to camp as some rain showers came through. When we got back to the tent we had discovered that a marmot had chewed a hole in our tent as well as some of our stuff! Funny that it seemed to be interested in the toothpaste?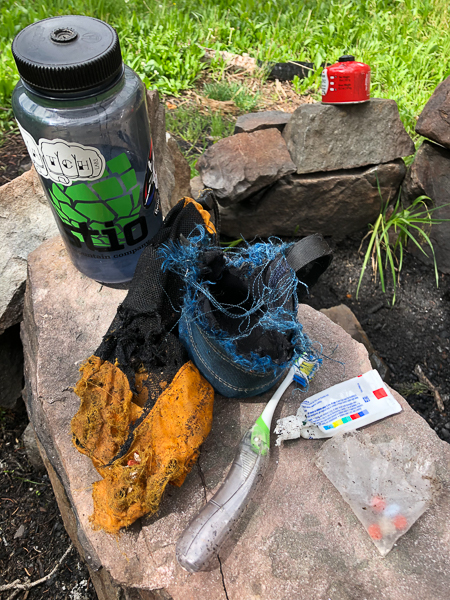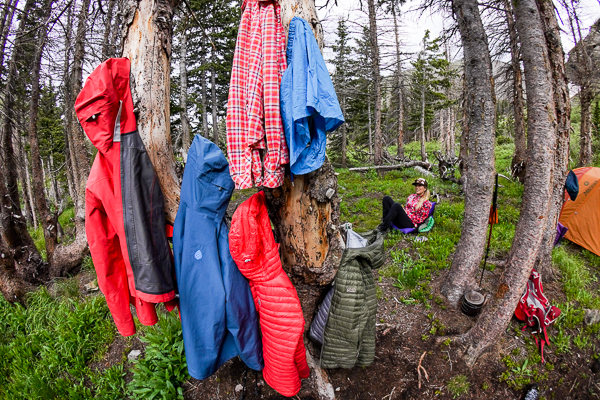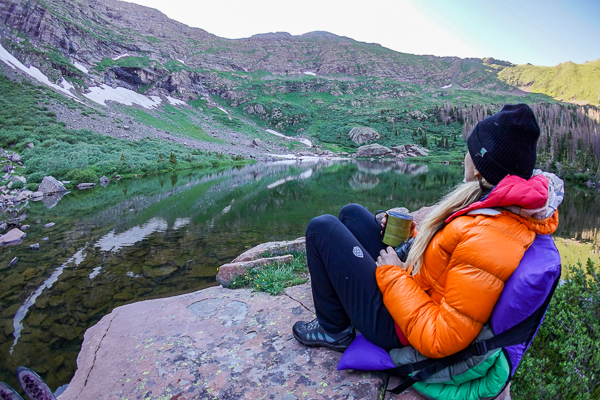 After some chill time at the lake and then dinner, we were in for the night. If there's one good thing about campfire bans during droughts, it's that you go to bed early!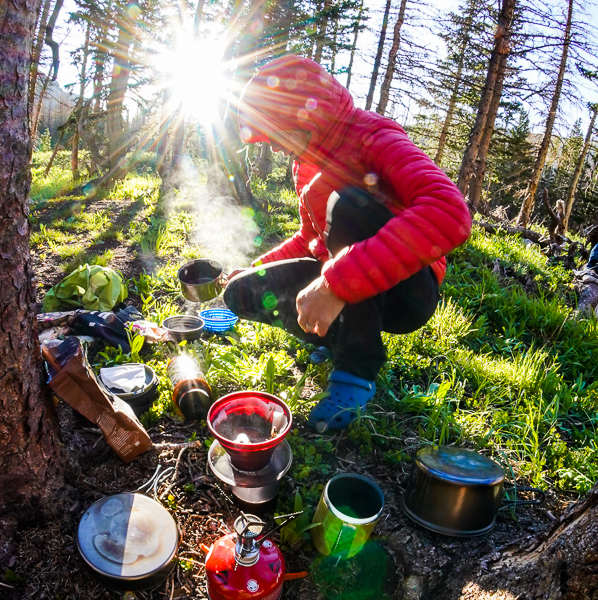 The next morning after coffee, we ascended Mount Adams by its long Northeast Ridge. The ridge was really fun at times, and we reached the summit, on the Fourth of July, and we had it all to ourselves!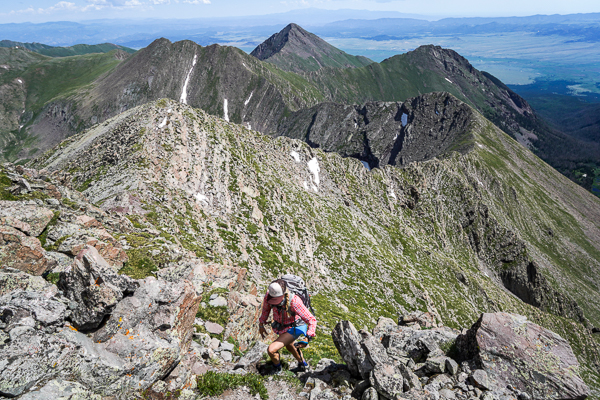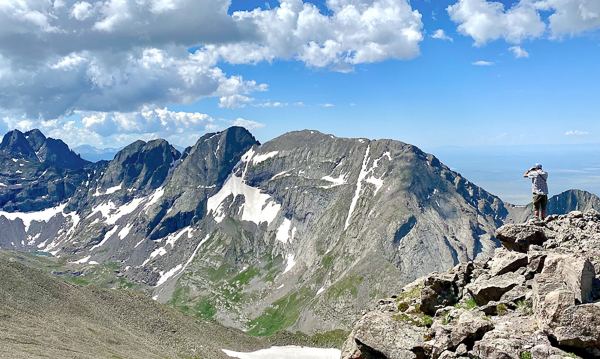 The last time we were on Mount Adams was in 2014 during our Centennial Ski Project. It was fun to think back on those days.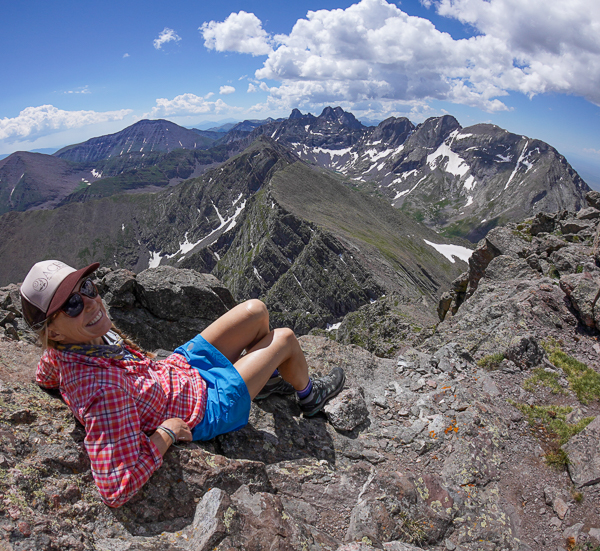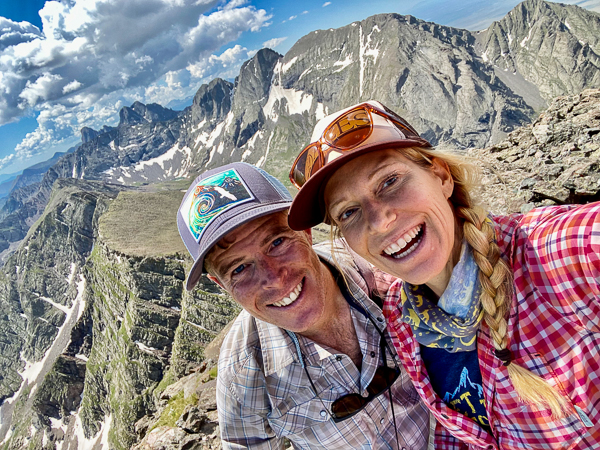 After an extended summit hang-out, we headed back down to camp, packed up, and made our way back to the trailhead. Two summits, no people… apart from the marmot incident, it was an incredible trip.