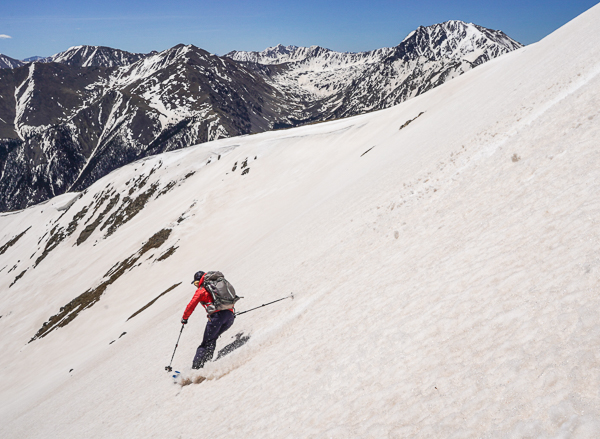 To the southwest of Mount Elbert lies Bull Hill, 13,761 ft., a Colorado Bicentennial and a summit considered to be the highest official "hill" in the U.S.
Bull Hill is commonly climbed in the summer months by those following the Echo Canyon route to Mount Elbert's summit. It lies right on the route. However, if a ski descent is what you seek, don't use Echo Canyon and instead follow the nearby Black Cloud Trail to treeline, where you'll have easy access to the mountain's mellow, snow-covered east face.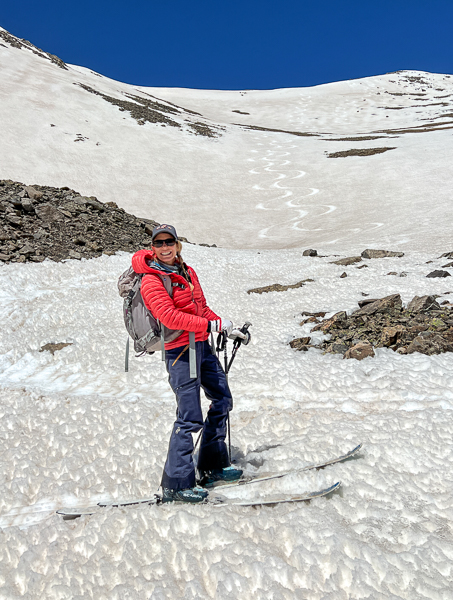 From the Black Cloud trailhead, climb the good trail for 1.5 miles up about 1800 vertical feet to near treeline where the east face comes into view. Leave the trail and begin making your way northwest on foot or skins up Black Cloud Creek, eventually climbing above the trees and willows.
Ascend the 2000-foot face, switchbacking as needed. It's generally a moderate enough angle that you should be able to get all the way to the summit on skins. The broad east-southeast face is a great corn run in May and the lower trail will be dry and makes for easy hiking in and out.