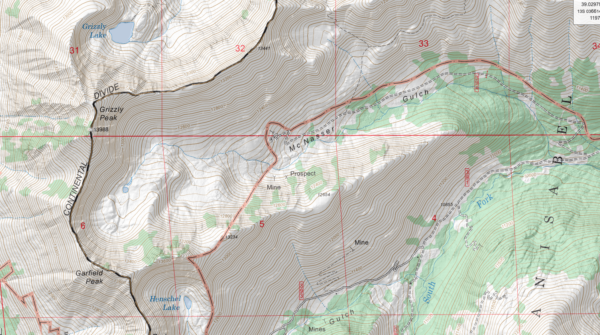 Garfield Peak, 13,780 ft., lies just south of the summit of Grizzly Peak, the high 13er near Independence Pass. If you turn off Highway 82 at the La Plata peak trailhead and drive up the South Fork of Lake Creek Road, you can access Garfield's north-facing ski lines, which might be the best ski options on the mountain.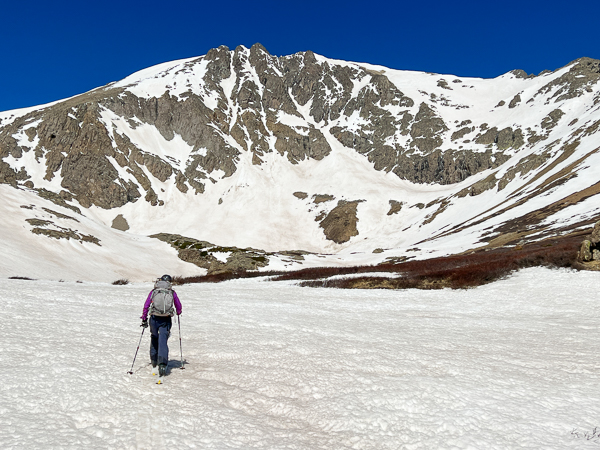 Drive the jeep road a couple of miles through private property, careful to stay on the route at the various intersections. You want to find McNasser Gulch road, which you'll follow to its end to reach the big basin between Grizzly and Garfield.
The north-facing ski lines will be in view and follow whichever one looks suitable for climbing and skiing. It's steep enough to require crampons, and the upper part of the route and the summit ridge is pretty steep and composed entirely of very loose rock. The more snow cover, the better, so don't wait too late in spring to get there.