The rando guys will lead the charge
The weather outlook wasn't promising. In fact, the forecast looked so bad for Saturday morning we thought we might not be able to ski at all. Then I came across some interesting info at the 5 Point Film festival. It turns out a local Carbondale guy was setting up a "friendly" race up Mount Sopris (12,953 ft.) that morning and that there would be nearly twenty participants marching up and skiing down the mountain on their super lightweight alpine touring gear. Hmm, maybe this could work to our advantage.
Mount Sopris was my first ski mountaineering experience back in 1997 and I hadn't been back since. Christy had never skied up here either so we felt it to be a bad idea to be wandering around in bad weather if we were not 100% familiar with the route. But if there was to be a skin track in place from these racing guys, and if there might be a dozen or more people on the mountain, then maybe we could just throw ourselves in the mix and pull it off.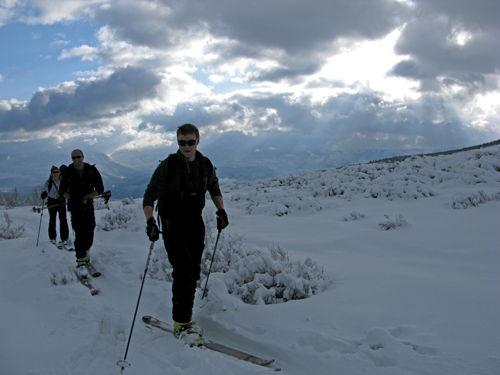 About a foot of new snow had fallen high on the mountain and the storm was expected to pass through by the afternoon. Philip, Dirk, Christy and I were hoping to outsmart the weather and be up top right as it cleared. On approach we had some clouds and then sun but the storm wasn't throwing in the towel just yet.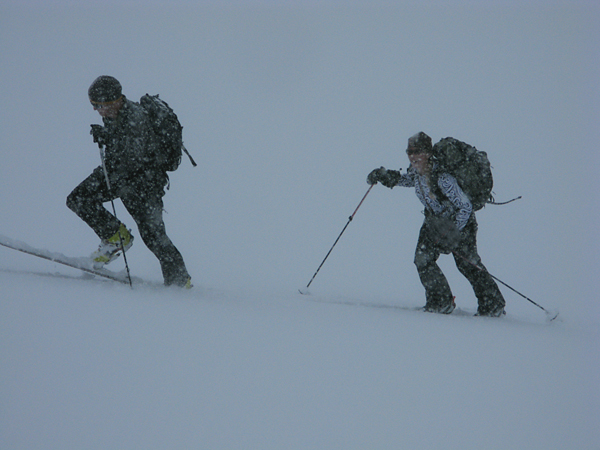 The weather launched one more attack on us on the climb so we slowed our pace in hopes it would pass and not end on the summit in a whiteout.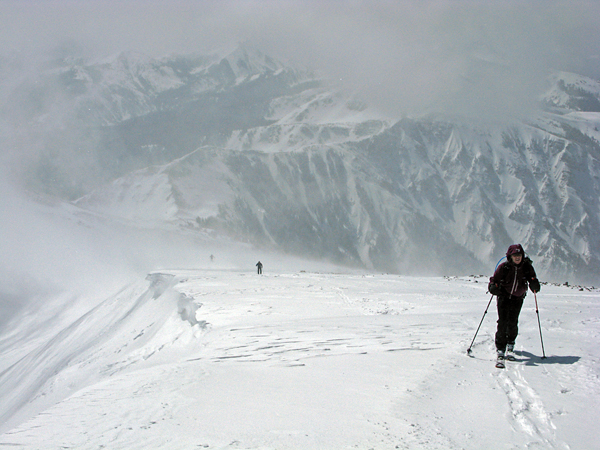 Good strategy? It looks to be breaking as we ascend the summit ridge.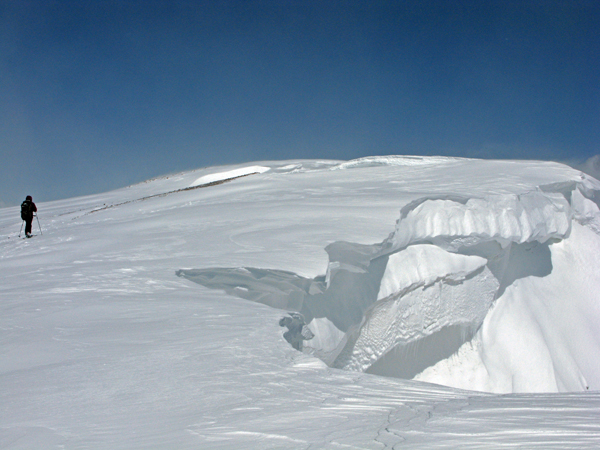 Christy just below the summit.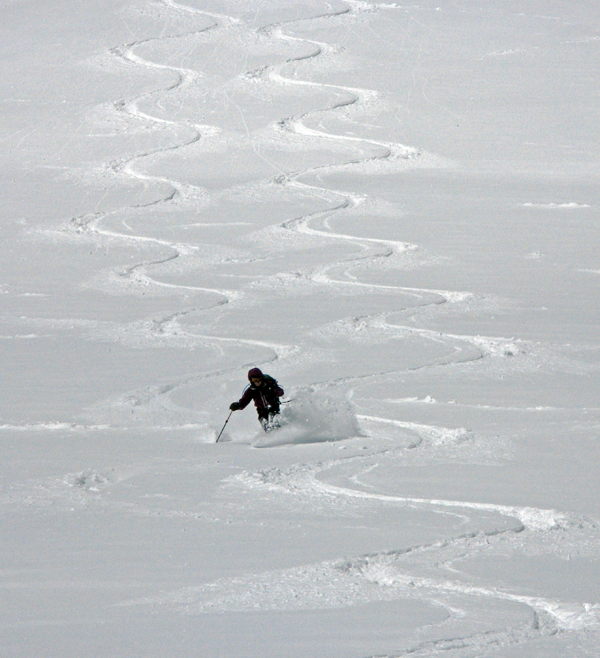 It's sweet to have a plan come together. We had sunshine and winter snow all the way down to the car. Christy stacks the turns.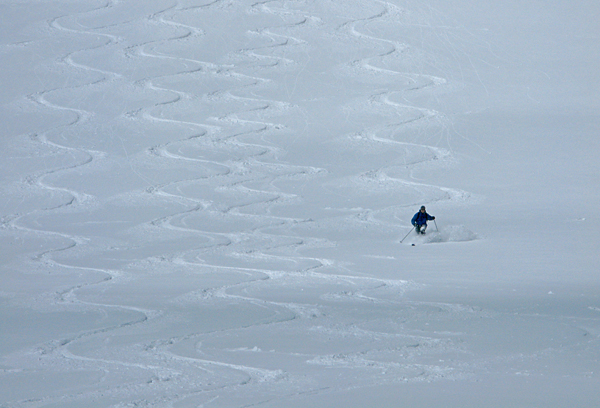 Philip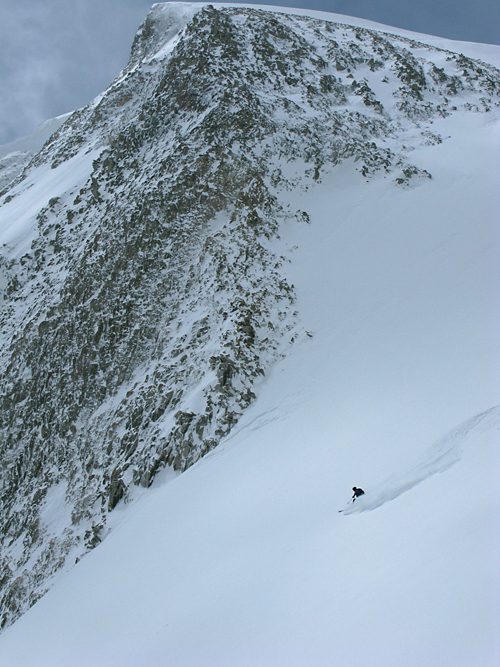 Dirk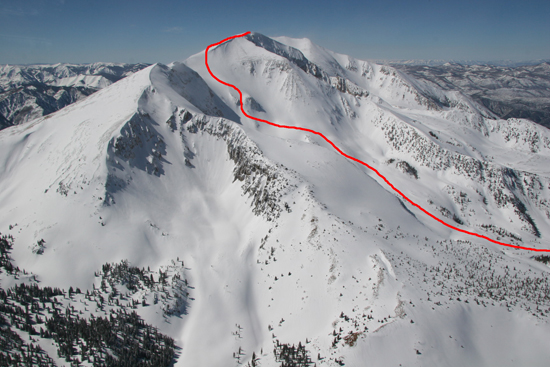 What a morning. The bad weather kept many at home but with a bit of determination we managed to pull it off, we got winter snow in May. Sometimes you just have to go out and give it a look-see, you never know what you'll find.
The four of us headed to C'dale to see Chris Davenports' "Ski the 14ers" movie at the 5 Point Film Festival. From there, Philip and Dirk headed to Fruita for mountain biking and Christy and I went back to Aspen and got set for another big one tomorrow.
Big thanks to the rando race group for the skin track, without it we might not have pushed up through the whiteout. It's really cool to see the new ski technology enable such lightweight gear and 2+ hour Mount Sopris summits. While I love a good race from time to time I prefer to be slower on the climb and enjoy the ski with the heavier gear.  Just my opinion.