Coronation Day – Len Shoemaker Peak – 13,631 ft.
Lou made it official, I was the third person to ski all of the Colorado 14ers. So when he (the 1st to finish) called to invite me to ski Len Shoemaker Peak along with he and some friends two weeks after finishing the project, I knew my coronation was before me, I just wasn't sure how it come.
I figured a formal ceremony to be unlikely. Maybe I would be shown some secret handshake or get some special pin like mountain guides or PSIA instructors wear so proudly. Maybe it would be some sort of fraternity house style initiation or a key to the executive bathroom at the Maroon Bells Visitor Center. I would soon find out though I knew not to hold my breath.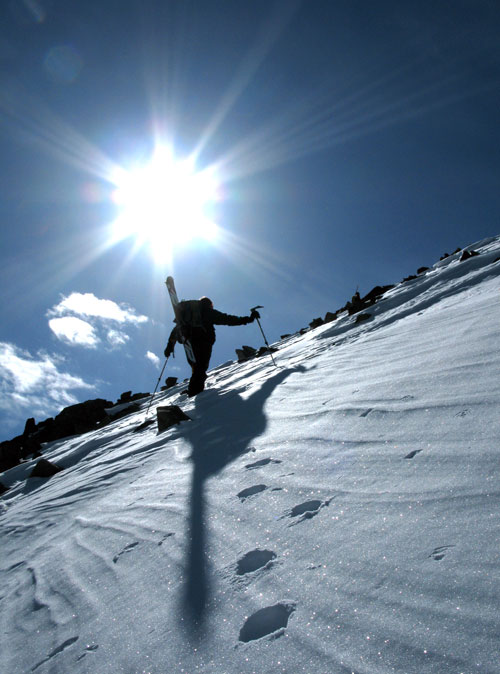 No ceremony yet, what's Lou waiting for? It must be happening on the summit. Here Neal nears the summit ridge.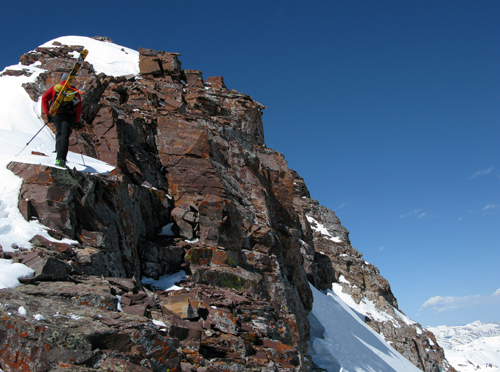 Through the homestretch Lou is in the lead paused here to weigh the options. Steep, deep snow on the left or steep, loose rock on the right.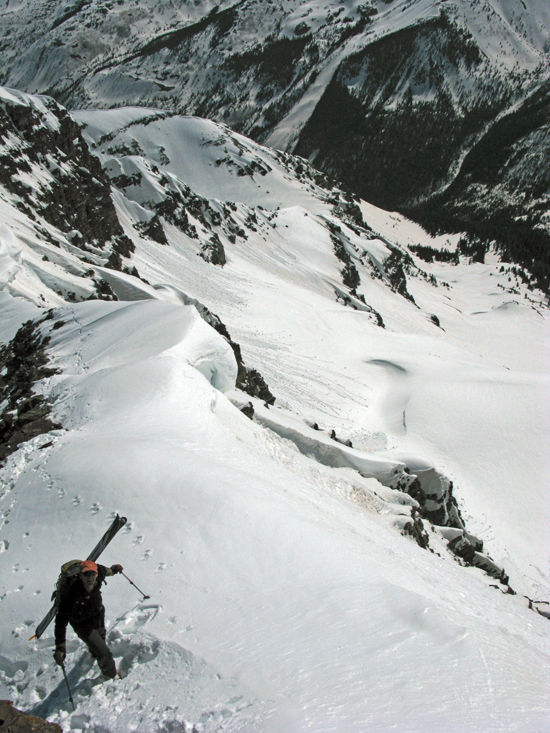 Just psyched to be out after a broken leg earlier this year, Neal looks up from below the crux.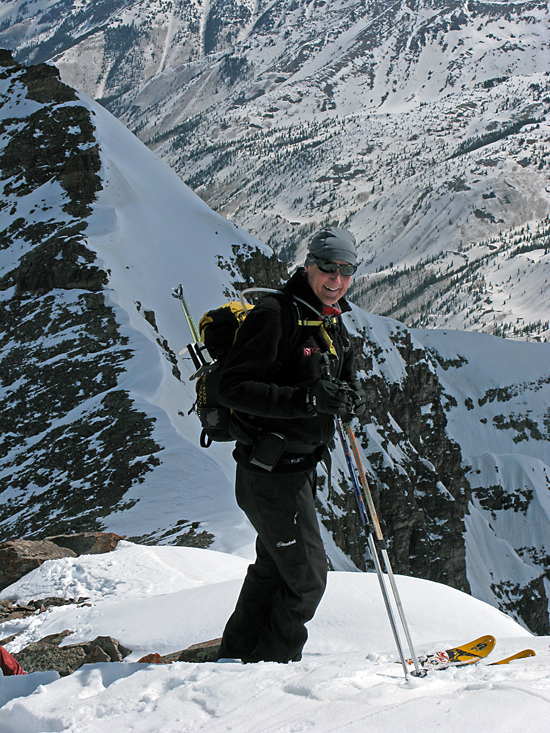 Lou's ready to go and still nothing. I guess there is something arranged when we get down.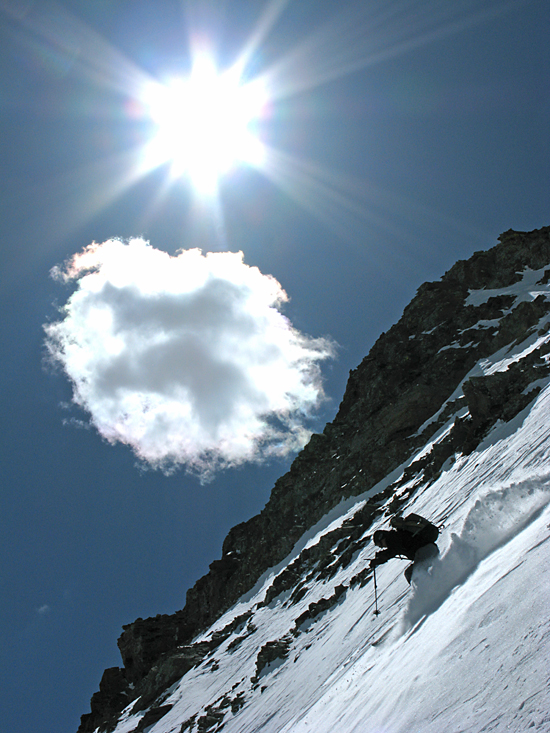 Bob Perlmutter descends.
Perl, Neal and I would take a different line off the back and meet up with Lou lower down the face.
Beidleman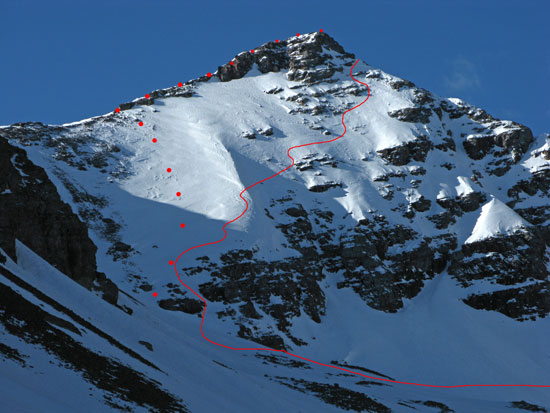 And still nothing.
Later, after getting back to the trailhead, Lou, Neal, Perl, Michael and Doug proceeded to drink and eat all the beer and chips I brought. Neal later said, "Good job on the beer, that scored you some points" and I realized were it not for Lou's son Louie having to go to school and freeing up room on the snowmobile, I might not have even been invited.
Maybe there will be something special when I get back to town, in the fashion of the ticker tape parades that super bowl and world series champs receive.  Or maybe it's like I have always believed, that it's just not that big of a deal and you should never take yourself too seriously.
Thanks guys, that was fun.