I think the photo annual is my favorite issue of a magazine. So it was pretty cool when Christy thumbed through the latest Rock & Ice – The Photo Issue, and stumbled across a familiar image in the 'Everyman's Exposed' section. After a quick doubletake, she tossed the magazine over to me and there was the shot, of Camp 2.7 and the mushroom ridge on Ama Dablam. I had totally forgotten submitting the photo back in November.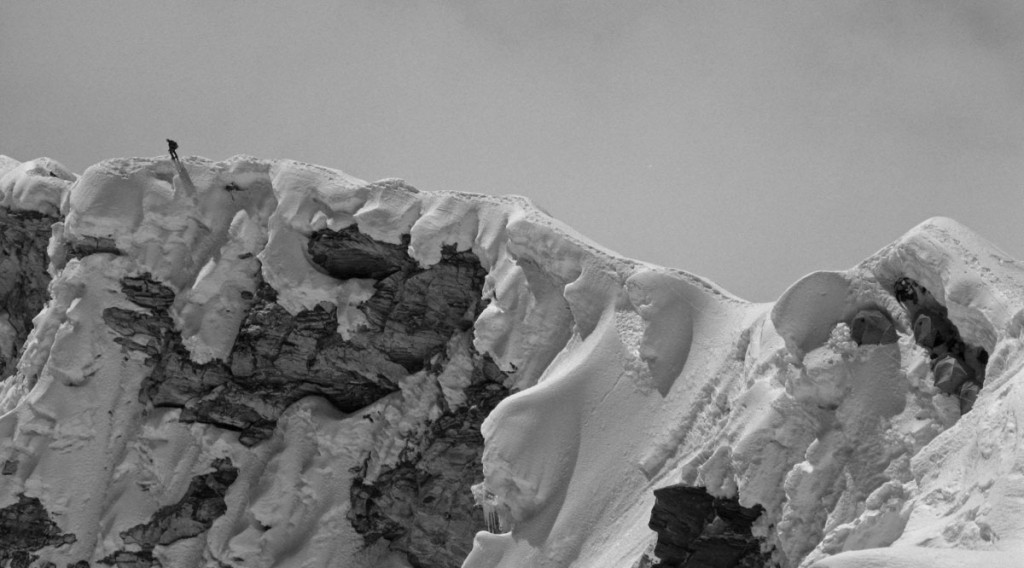 Based upon the order that our summit party descended and what everyone was wearing, I assumed the climber in the photo to be Rob Niles, though I must confess that from afar I could have been mistaken. One person who feels that might be the case is fellow climber/ teammate Alex Sargent, who upon seeing the photo in this latest installment of the magazine, declared the person in the pic to actually be of his likeness.
And why should anyone care? Well as it turns out, three members of our group, Alex, Rob and Bill all currently or formerly served in the military, at the Army's Mountain Warfare School, and the person in the photo, being one of the three, would earn the title of first Mountain Warfare School instructor to be in the famous Rock & Ice magazine. Understandably, it is that title that Rob and Alex are vying for.
And the winner is…
Well, in an effort to quell the controversy that erupted at the Mountain School, I looked at the shot again, and noticed that there are actually two climbers in the photo (click to enlarge). After recounting the order of the group descending (Alex then Bill then Rob), and comparing closeups, it's my opinion that the prominent climber in the photo is Rob, and the climber just down the ridge is actually Bill Pelkey.
Sorry Alex.
Congrats to Rob and Bill for making Mountain School history. You two will have to come up with some sort of consolation prize for Alex.