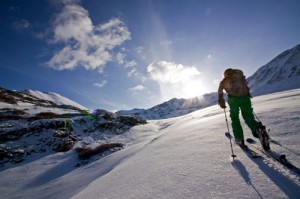 Well maybe it's not a true "Dawn Patrol," by its strict definition at least. But it is Friday and with the approaching summer solstice only 10 days away it's not really necessary to get moving in the dark, and because it was completed before Christy went into work, we're filing it under the title above.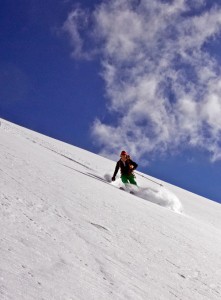 The weather lately has been unusual to say the least, with unseasonably cold temperatures and rain that sometimes seems to fall all day long. The road bikers, rock climbers and other sun loving types have been pretty cranky and others are just wondering when summer will arrive. Though it's been nice for running, keeping things cool enough to allow for a mid-day jaunt when it's normally too hot for my liking, even a cold weather lover like myself realizes the combo of cold temps, clouds and rain need to pass to allow things to dry out.
Friday's forecast showed a potential break in the pattern and since a lot of the rain we've had in town was falling up high as snow, we thought it might be fun to go see first hand if there was any June powder. There was quite a bit.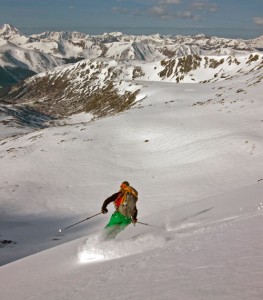 Some stats:
drive to Upper Lost Man Traihead ~30 minutes
hike and skin up the valley to the ski ~90 minutes
transition for the descent ~10 minutes
and back to truck ~20 minutes
drive back home ~25 minutes
Add it all up and it meant that by leaving Aspen at 6AM (well after first light), Christy had about five minutes from when we got back (~8:55) to get ready and make the short walk to work by 9. No problem.
TGIF and hopefully the nicer weather is here to stay.