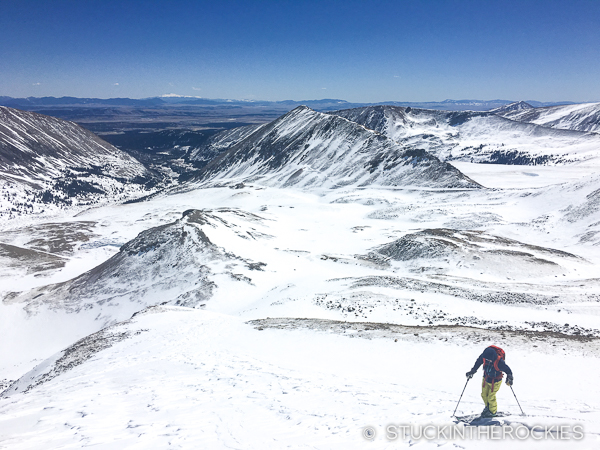 A lot of Colorado peak baggers know the Mosquito Range for the easily accessed 14ers of the Decalibron group to the north and Mount Sherman to south. Located between these two 14er groups is Mosquito Peak, 13,781 ft., a high 13er that might actually have better skiing than some of these taller neighboring mountains. 
This part of the state can experience a lot of wind through the winter. And since the winds typically come out of the west and deposit snow on more easterly-facing aspects, that's where you should look for good ski lines. In the case of Mosquito Peak, there are options on southeast, east, and northeast aspects, all of which are easily accessed from Mosquito Creek in valley below.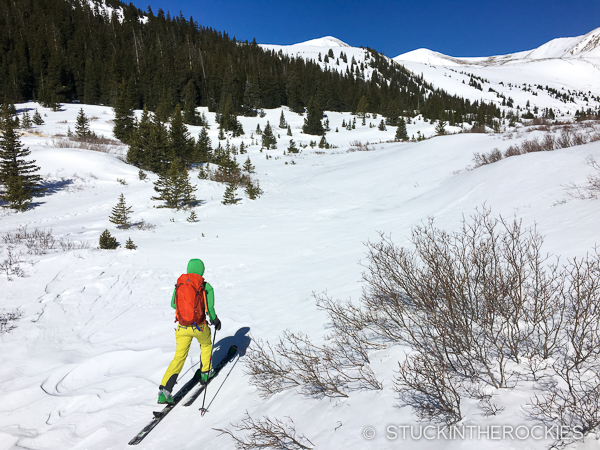 You can reach Mosquito Creek and the start of the Mosquito Pass jeep road from just south of the town of Alma. The road isn't too rough, much like other nearby jeep roads such as Kite Lake, or Iowa Gulch. In the spring, the snow closure can vary based on snowpack and temperatures. But you should be able to drive to 11,000 feet or so.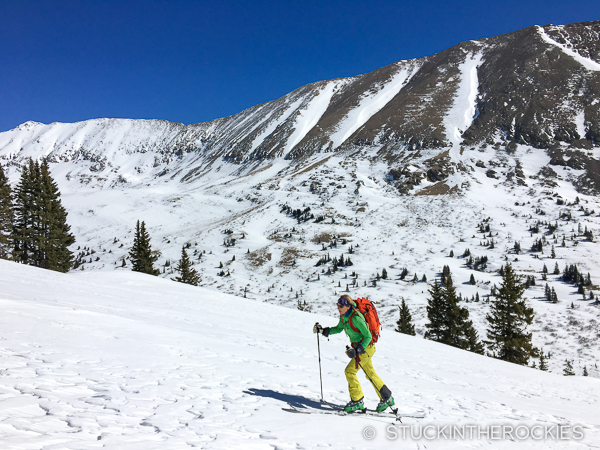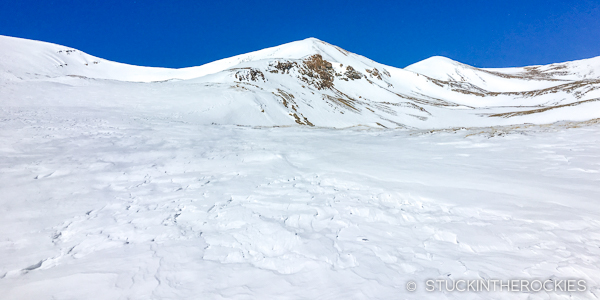 Wherever you starting point may be, skin up the road, passing London Mountain on your left. Once around London Mountain begin to ascend to the west-northwest towards Mosquito Peak. There are a couple of benches to gain, with some small lakes and tarns. You'll have a pretty good view of the southeast and east side of Mosquito Peak, so recon the options and start putting together a route of ascent.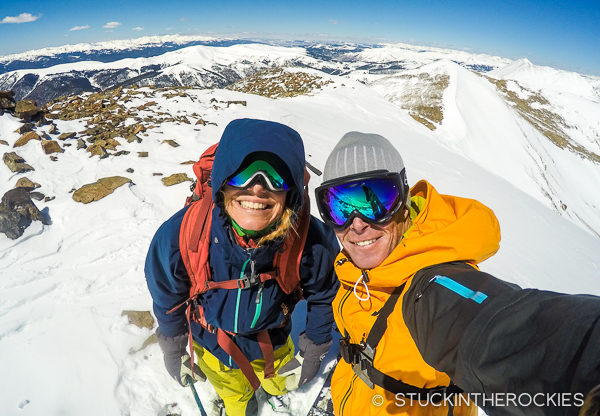 As I mentioned before, this can be a pretty windy zone. You may find the snow to be pretty wind hammered, with some sastrugi. But if you get up here after a recent snow and before any stout wind you may find some really good skiing. And in late spring it offers some great east facing corn runs too.