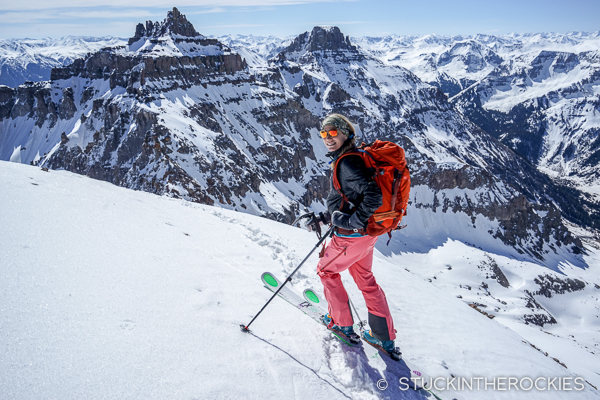 If it's late spring and you're looking for a fun ski mountaineering outing down in the Ouray area, take a look at Cirque Mountain, 13,686 ft. This Colorado Bicentennial is located on the long ridge between Mount Sneffels and Teakettle Mountain. It's easily approached from Yankee Boy Basin via the same trailhead and 4wd road that is used to access other peaks in the Sneffels Range.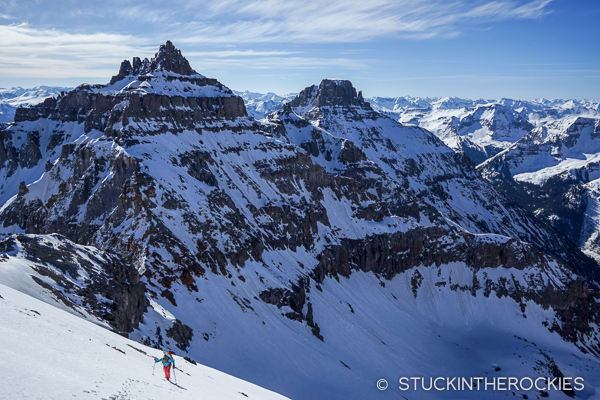 The reason I condition things around "late spring" is because in recent years the Camp Bird Mine Road has been closed with a locked gate quite far down the valley, making any ski attempts in Yankee Boy Basin really long. But sometime around the first weekend in May the gate is opened, and the road is plowed up to the standard 2wd trailhead and beyond.

At that point in the season, a ski attempt of Cirque Mountain (and other surrounding peaks) becomes much more appealing. So with the knowledge that the gate was open, we headed up to the Yankee Boy Basin trailhead and gave it a go.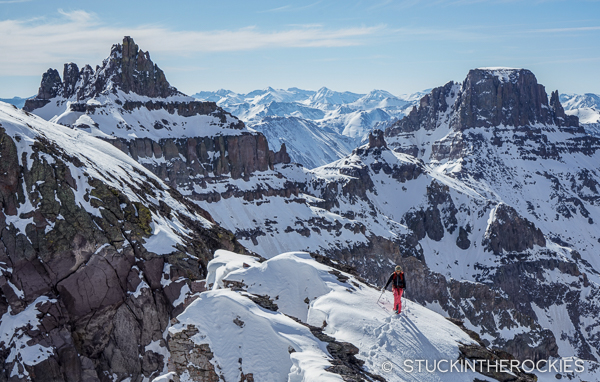 Cirque Mountain's summit is directly above what some refer to the "Outhouse Parking TH" on the Yankee Boy Basin Road. That's a pretty standard starting point for spring ski missions on the nearby peaks. We started there.

The route up to Cirque, as well as the adjacent 13ers Teakettle and Potosi, are on south facing slopes. By this point in May, expect the snow on this huge face to be far into its spring cycle with all of the sun it receives. In all likelihood you'll be ascending frozen spring snow. The nice thing about that is, if you have any luck with timing and the sun that day, you might just get one enormous corn run back down to the car!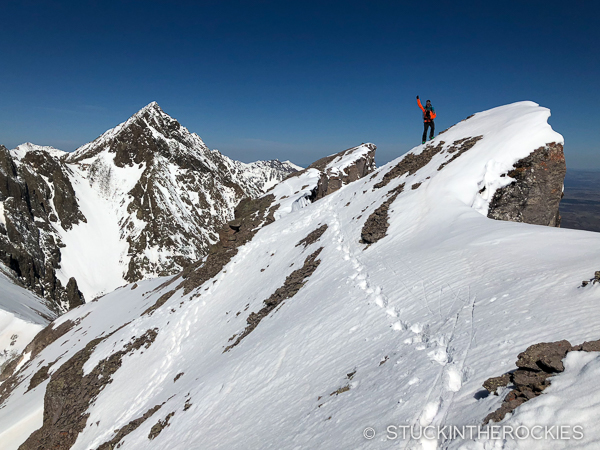 And that's what we found, a pretty firm surface on the way up. Most of the ascent was steep switchbacking with skins and ski crampons, and as we neared the summit we eventually switched to boot crampons.

We reached the summit before things warmed up too much, so we had some time to relax and wait for things to soften. (Note: Cirque Mountain's summit is made up of two highpoints, and it's the westerly point closer to Mount Sneffels that is the higher of the two.)

Once we felt things warmed up enough, we clicked into our skis and headed down on some pretty perfect May corn snow. Right back to the car.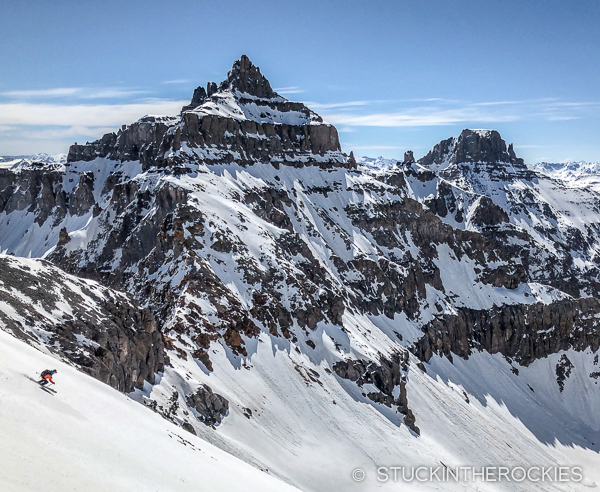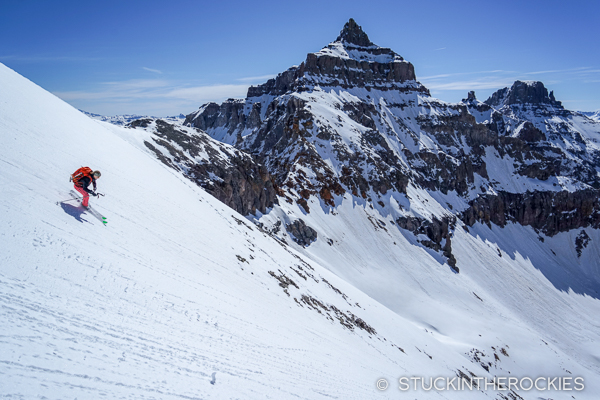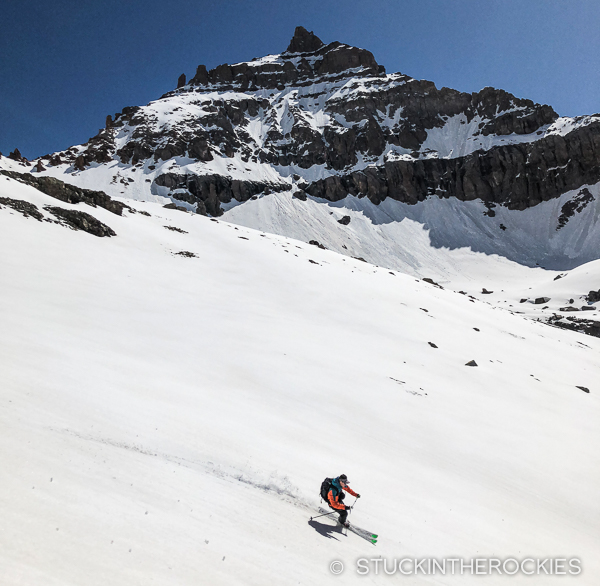 Cirque Mountain is a fun peak, a straightforward route with good access in mid-to-late May, and it's in a stunning location. While timing is everything in ski mountaineering, if you get it on the right day, you won't be disappointed!