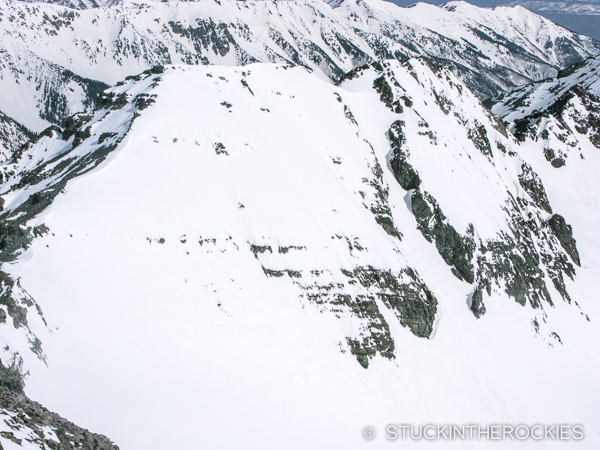 When people talk about skiing Conundrum Peak, 14,060 ft., they're usually referring to the obvious bucket-list line known as the Conundrum Couloir. If you've done that already and you're looking for something different, consider the east face as an option.
When viewed from neighboring Castle Peak across Montezuma Basin, the East Face of Conundrum is an obvious option for spring skiing. Its aspect all but guarantees good coverage in the spring, and it has the same easy access that is used when heading for the couloir.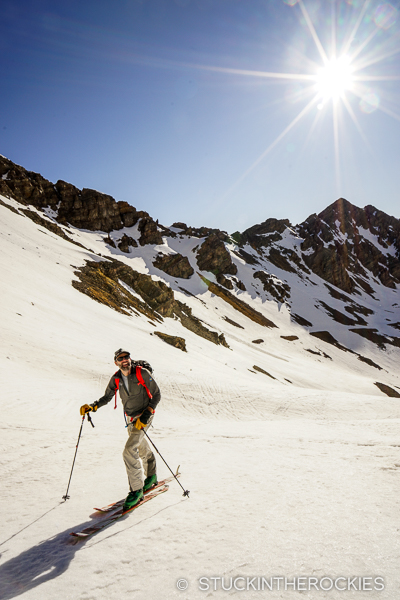 You can ski from Conundrum's south summit down the face through some easily avoidable rock bands. Options exist to ski left into the base of the couloir, or right, towards the Castle/Conundrum saddle.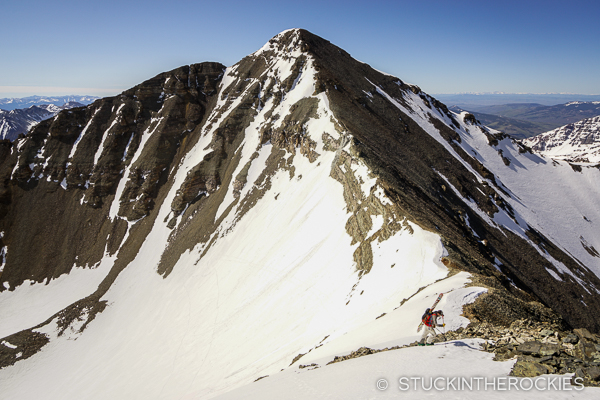 The ideal time to ski is late spring, well into May when east facing slopes such as this are in their spring melt/freeze cycle. With any luck you'll be able to time some fun spring corn all the way down.