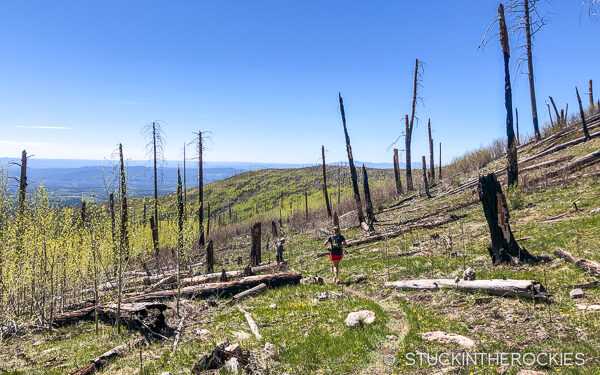 It's May and the spring ski season is winding down. It's time to start getting out on the trails and logging some miles. This year, for our first race, we decided to try something new– the Jemez 50k.
The Jemez Mountain Trail Runs have been held in the Jemez Mountains outside of Los Alamos, New Mexico for 14 years. They offer a 15 mile, 50km, and 50 mile race on the Saturday of Memorial Day Weekend each year. We had heard about these races from friends around the state and had the event on our race bucket list for a while.
This spring we decided it was time to check this box.
There was a lot to like about the event. It was well organized and the course was well marked. Aid stations were so plentiful that for most of the day there wasn't much need to carry more than a single soft flask. The race ran through the nearby Jemez Mountains which suffered a mega-fire back in 2011, so much of the course cruised through the old burn zones. It was interesting to see how the area has recovered over the years since then.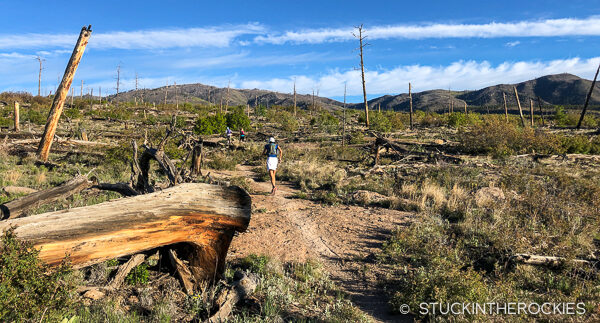 Considering the long winter we had in Colorado, Jemez was a great call. Spring arrives early to New Mexico and the trails were nice and dry. Compare that with Colorado right now, where we've had so much snow and weather that it still feels like ski season. The snow is continuing to fall and the trails up high are still buried.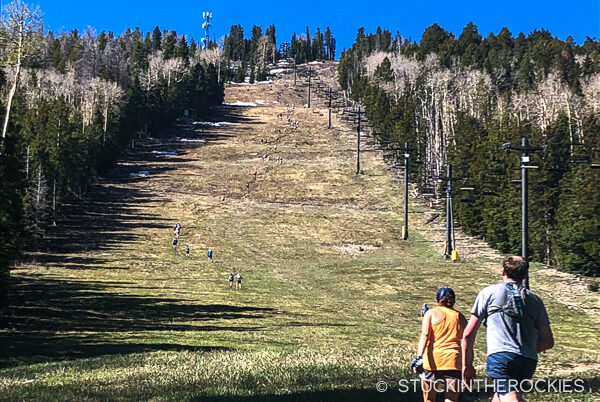 (On a related sidetone: the San Juan Solstice 50 miler just announced it was going to cancel this year's run as a result of snow, avalanche debris, and potential catastrophic flooding. Similarly, the Hardrock 100 is expected to soon announce a decision as to whether or not to cancel this years race in July.)
Starting a run in the New Mexico desert on a clear, warm, sunny day felt really good. It was the first summer-like day we've had this year, which felt long overdue.
Of course the long winter and exceptional ski season meant we were a bit light on running miles. That became apparent early on in the race, and the effort quickly became a "log some miles" kind of day, rather than a focused race. But that was fine, Christy and I didn't care. We saw the new course, spent a day in the sun, and checked out Los Alamos for the first time.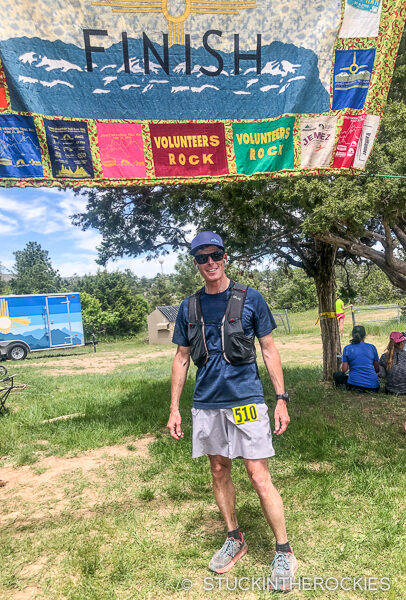 We would definitely do the Jemez Mountain Trail Runs again. It was a well run event in a cool place, and it's a great option if you're looking for some summer when it still feels like winter in Colorado.