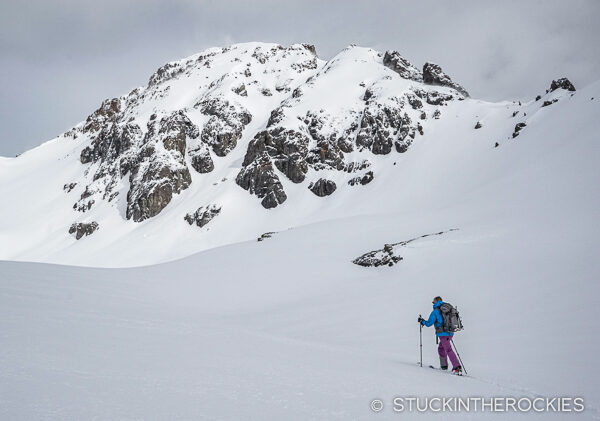 We've been waiting all spring to get down the San Juans but it hasn't been easy. After record-breaking snowfall this winter, and a subsequent historic avalanche cycle, the normal access points high in the valleys haven't been open. There has been too much snow and debris for the road crews to get things clear.
Now, as Memorial Day approaches, we found one trailhead that was finally clear of snow (many weeks later than usual). So we headed that way to ski a 13er that we've been eyeing for years— Ulysses S. Grant Peak.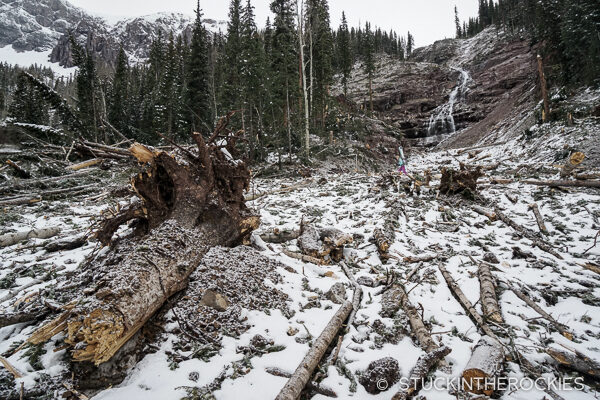 U.S. Grant Peak is one of the mountains that make up the stunning backdrop of Ice Lakes Basin. At 13,767 ft., it's also a Colorado Bicentennial Peak, one of the state's tallest 200 summits.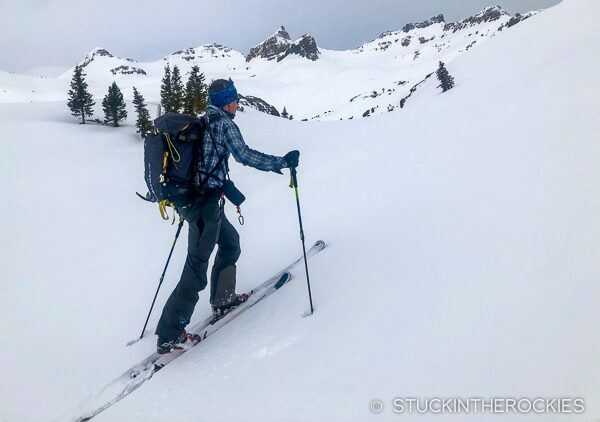 Christy and I climbed U.S. Grant in the summer of 2004, so we knew the mountain and the normal route to the summit. We've skied a couple of the neighboring 13ers through the years too, namely Vermillion Peak and Golden Horn, and we gazed at its snow-covered ski lines from those lofty perches.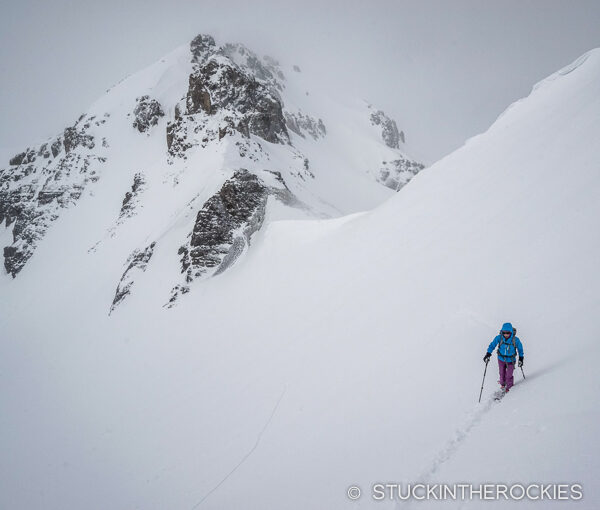 Adding to our long relationship with this mountain, it's one of the summits that makes up Grant-Swamp Pass, which is a high saddle on the Hardrock 100 course. After ten years at Hardrock, many with Christy pacing me, we've spent a lot of time looking at, and talking about skiing this mountain.
So it was finally time to try to ski U.S. Grant.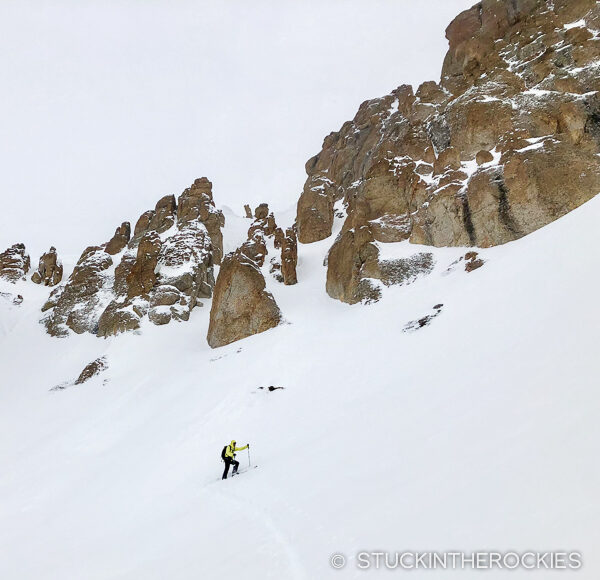 With the South Mineral Campground open, we were able to start right from the Ice Lakes Basin trailhead. After a short walk on the lower trail, crossing a sizable swath of avalanche debris, we made it to the snow and began the direct route up towards the mountain.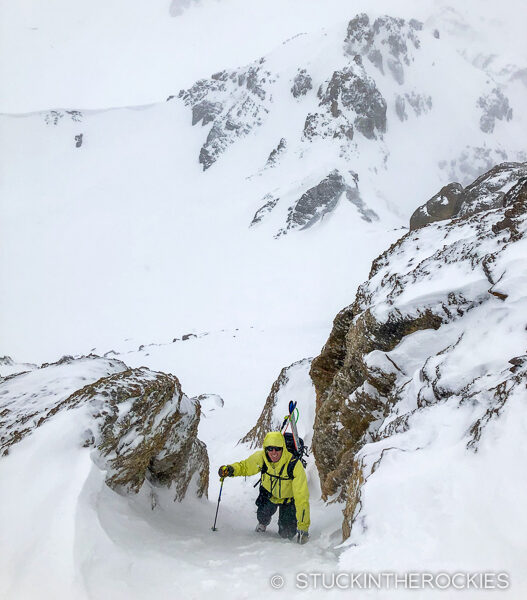 As we crested a hill near Island Lake, the mountain finally came into view. Just out of curiosity I decided to pull out my probe pole to see how much snow was up there. The results were surprising.
Continuing on, we skinned high up the mountain, all the while hoping to move fast enough to stay ahead of a forecasted wave of weather that was set to arrive. As we neared the top and switched to crampons, the winds picked up and snow began to fall. We found ourselves in some pretty inclement weather which was unfortunate. Initially on the ascent it was looking as though it would be a great powder ski down a wide couloir, but now with the weather hammering us, it was all we could do to transition quickly and get out of there.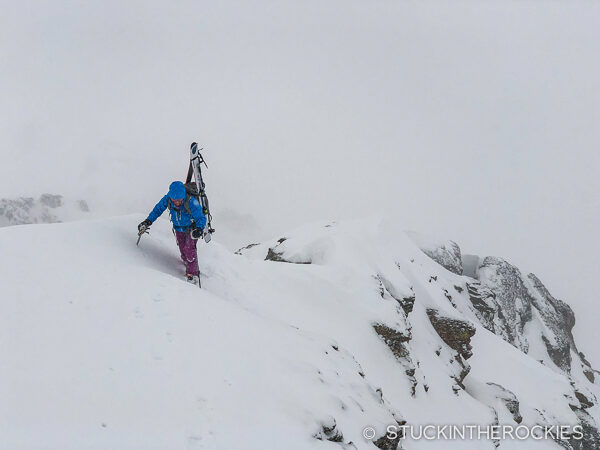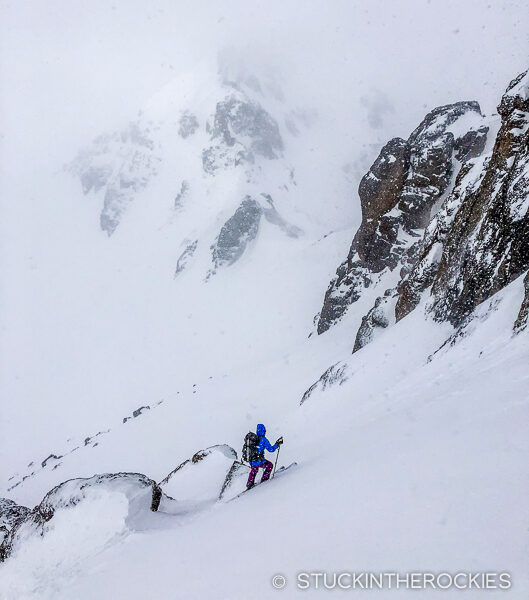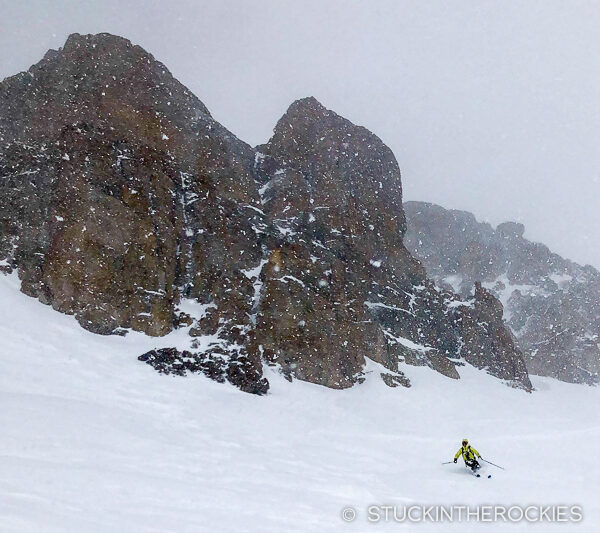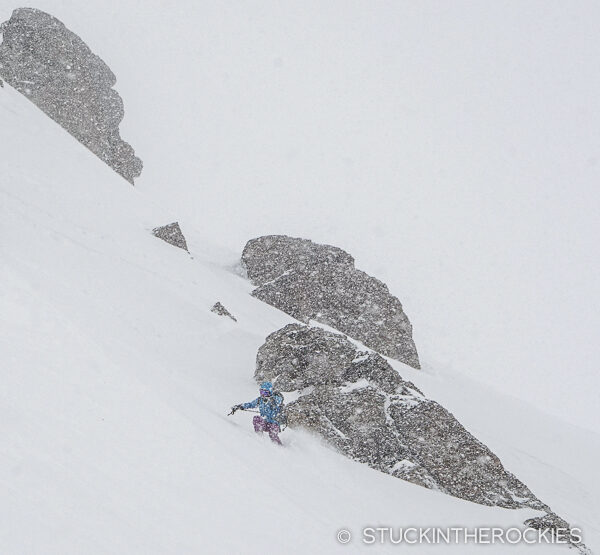 The snow was great but the visibility was poor. We skied semi-blind back to Island Lake and down to the trailhead as another multi-day bout of weather moved in. What a crazy season. At some point it will stop snowing, but for now it seems like the ski season just wants to keep going.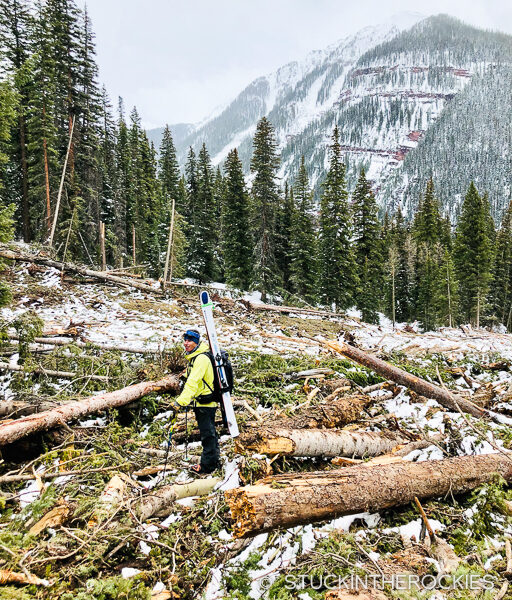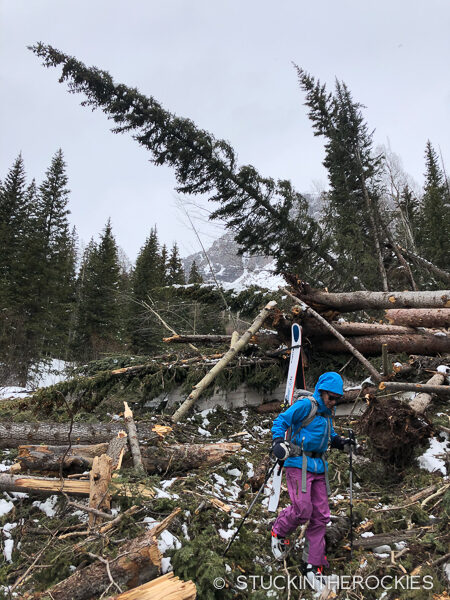 So I guess in the meantime we'll just keep skiing.