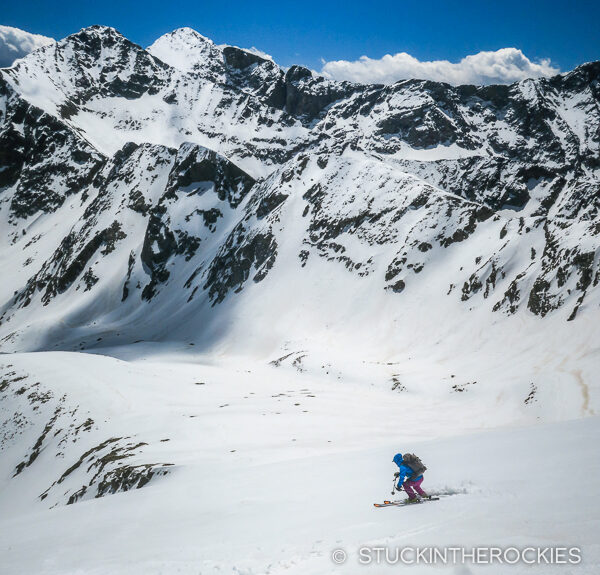 [
This is a trip report from late May 2019.
]
Just west of the 14er Ellingwood Point, in the Southern Sangres, lies the Bicentennial Peak known as Twin Peaks A. It's accessed from the Zapata Falls trailhead and campground, which is also the starting point for the popular day hike to Zapata Falls.
Colorado has over 1000 ranked and named summits above 12,000 feet in the various ranges within the state. With so many mountains to identify, sometimes a popular name is unknowingly assigned to more than one mountain in the state. Just as an example, there are five 13ers called Grizzly Peak, and in that case, each Grizzly Peak is assigned and A, B, C, and so on, in order of elevation, to identify them from each other.
Twin Peaks A is the taller of two mountains in Colorado named Twin Peaks. The other Twin Peaks, referred to as "Twin Peaks B" is just north of Rinker Peak near Twin Lakes (which we've also climbed).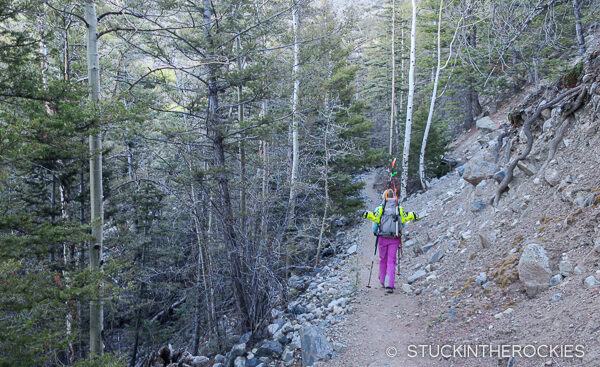 With that all explained, we had been looking to ski some less-traveled summits in the Sangres, and we came upon Twin Peaks A, 13,580 ft. The access up Zapata Creek looked straightforward, and photos from trips of ours to the area in years past showed the east side of the summit to hold a lot of snow.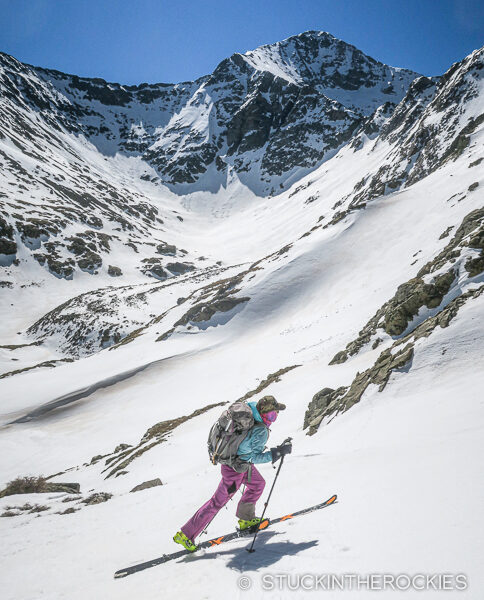 Spring arrives early to the Sangre de Cristos, and the first half of the approach was on a dry trail. Just below Zapata Lake we put on our ski boots and skis and then cruised the frozen spring snow to the base of the east side of the mountain. We skinned to just below the ridge that connects the two summits that comprise the Twin Peaks. After a 100 feet of booting, we were on the ridge. From there it was an easy skin over to the higher of the two summits.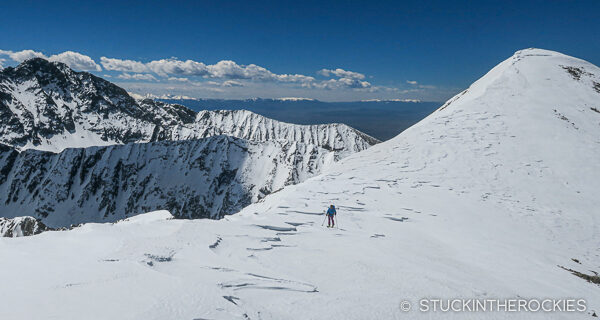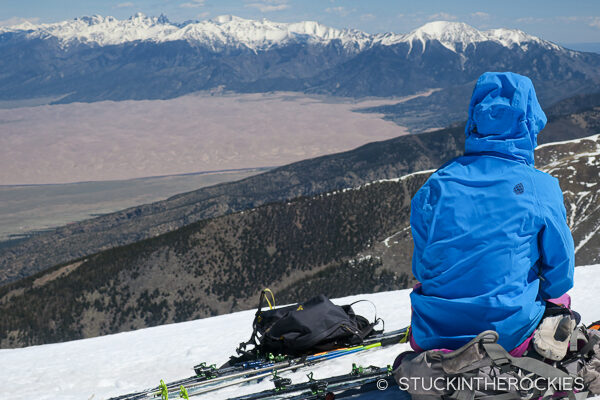 The skiing was great. The east facing corn was soft and there was a stunning backdrop of the southern Sangre 14ers – Elllingwood Point, Blanca Peak, and Little Bear (with Lindsey in the distance behind to the left). It wasn't long before we were back down in the snow/melt zone below Zapata Lake and hiking back out.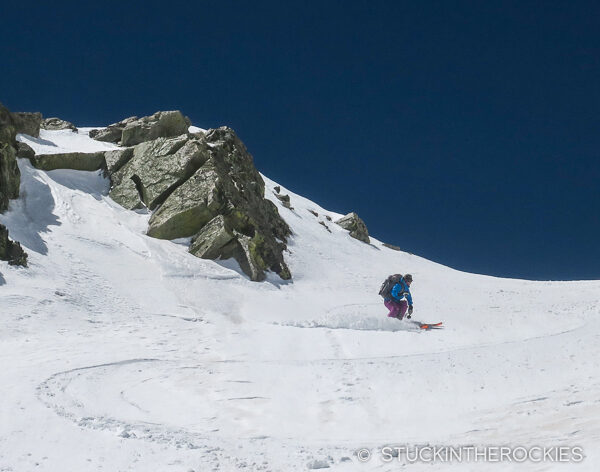 And of course we made the side trip to check out Zapata Falls on the way out.