An off-season adventure to the High Spur of Robber's Roost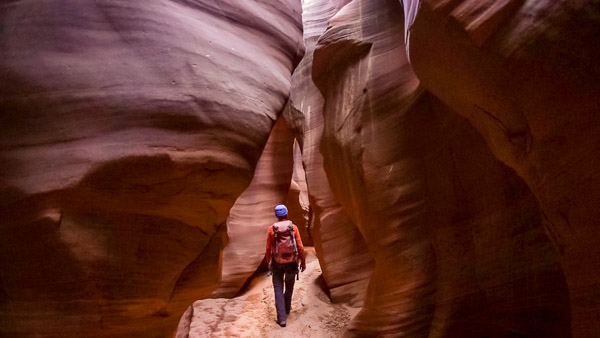 The ski season was right around the corner. You could sense it all around town. Yet I didn't feel quite ready. I needed one final trip to the desert.
We all love winter in Aspen, it's the reason many of us moved here in the first place. But the ski season is long, and through the years I've learned the importance of heading into it feeling ready.
There are several things I can do to prepare. Getting out of the valley and heading somewhere warm is a start, with bonus points awarded for any time in sand and flip flops. Partaking in non-skiing activities is helpful. And above all, I've learned to value some mental quiet time.
The easiest way for me to get all of that is to head to the desert.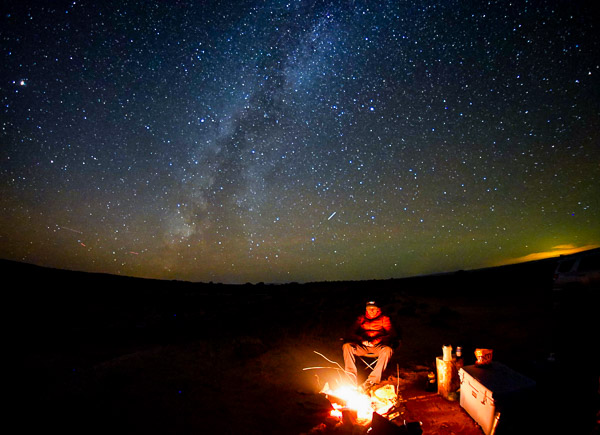 So with Opening Day approaching, I jumped in an overloaded SUV with a buddy and we headed west. The destination: The High Spur of Robbers Roost. The objective: a couple of technical slot canyons.
Slot canyons are deep, narrow gorges through sandstone or sedimentary rock. Created over time by water and erosion, the desert geology is ideal for their formation. Exploring them can feel like a mix of hiking and rock climbing, with a little spelunking at times.
They come in different forms. There are the easy, family friendly slot canyons— pleasant hikes along a mellow creek bed with beautiful sandstone walls. Absent any objective hazard, these are dry and non-technical, and suitable for everyone.
But at the other end of the spectrum lie the technical slots, an entirely different beast. They're steep, and might require ropes and rappelling. Helmets are a good idea. Depending on the topography, many flood and pool with water, which can be really cold at times, and thus wetsuits are required. And the environment is extremely harsh on your gear. Anything that doesn't do well in wet, sandy environments— which is pretty much everything— should be left at home.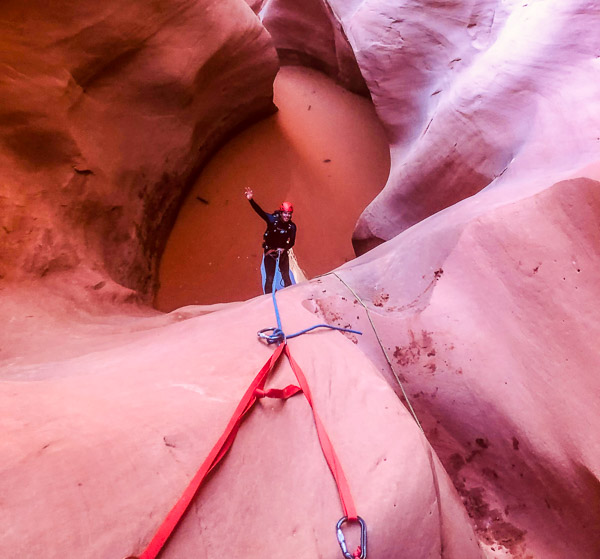 It's no surprise that technical slot canyons fall somewhere near the bottom on the popularity scale of desert activities. Mountain biking in the warm sun? That sounds fun. Putting on a wetsuit and descending into a dark chasm with flooded, claustrophobic narrows? It's no wonder Utah Tourism doesn't market this type of activity.
But for a couple of desert rats, this was exactly what we sought. After years of exploring slot canyons we've come to appreciate their complexity. We even seek out those that present technical hurdles like rope work, swimming, and narrow squeezes.
Lucky for us, we managed to check all of those boxes.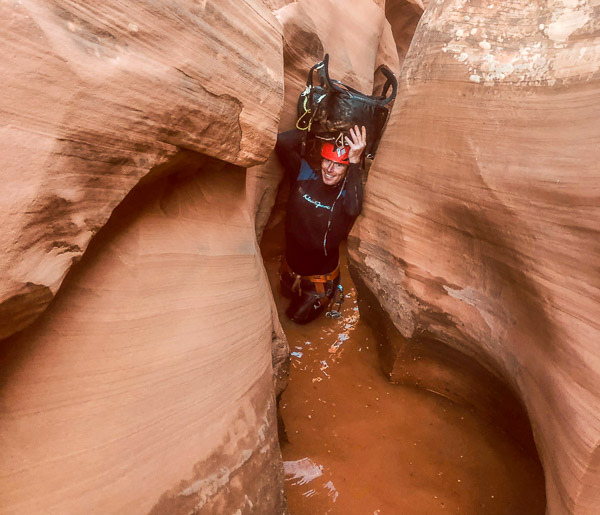 The first canyon we descended was wet and flooded. It required a few short rappels of nearly 25 feet. There were several really tight squeeze sections, some of which were so narrow we couldn't fit through with our packs. We encountered a lot of mud, and even some desert quicksand. The water in these recessed shady pools was cold, so we had our wetsuits on all day.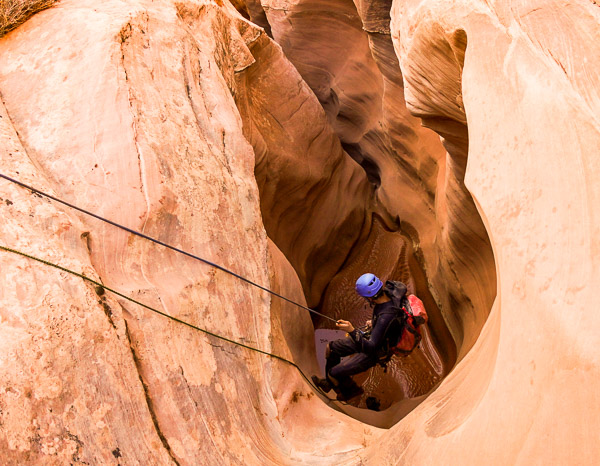 The second day we descended an adjacent slot canyon, which despite being nearby, presented much different conditions. The walls were much higher, the ground was dry, and the pools and pour-overs weren't flooded. There were also several sections of incredible sandstone sculpting, where the forces of erosion don't simply cut a straight channel through the rock, but instead erode the walls in a more swirling fashion, leaving behind amazing twists and corkscrews.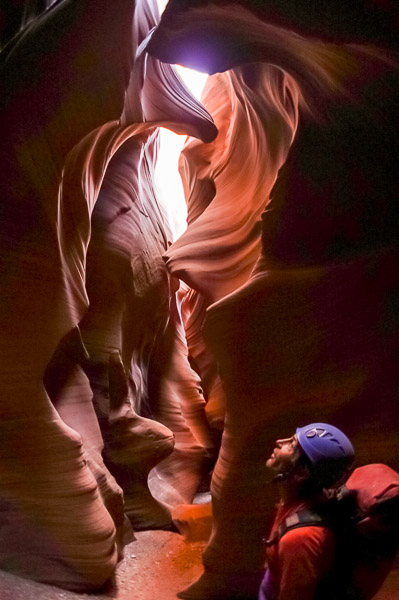 The fun reached a crescendo right at the end, with an 85 foot rappel that brought us to the mouth of the canyon and the conclusion of the route.
Once down from the big drop we took off our wetsuits and climbing gear and emerged from the canyon and into the sun. Back at camp we transitioned to a more typical desert experience— flip flops, camp chairs, beer, and a small fire— and we rehashed the adventure. And the following day we would be back in Aspen, refreshed and ready for the season.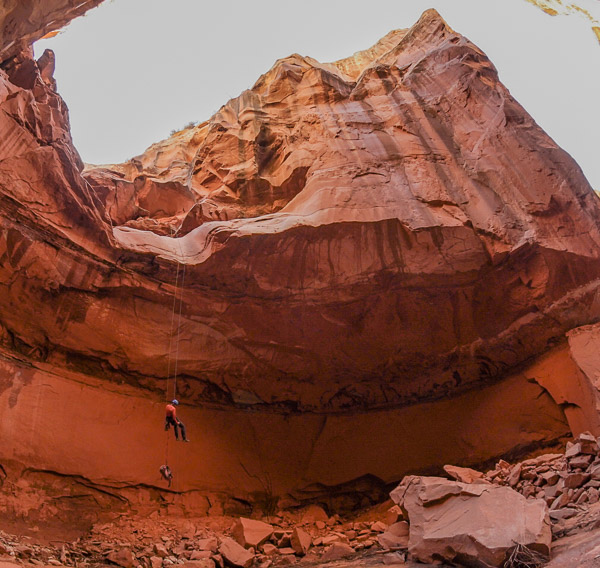 [This story originally ran in the Aspen Time Weekly on November 26, 2021, you can read that on the ATW website here.]